I swear, this game is the crossover crack fic from heaven. <3
Today I took Angela and Uther to the mall, and got... yeah, you guessed it, CRACK.
( Let's start with a little Petrelli cheesecake, just because we can. )
Now for the main event. Angela's been making friends with Uther lately and I've had the wicked idea to couple them up. So today Angela invited her friend out to the mall, where, oddly enough, Uther's own son was there hanging out with young Lyle Bennet. Yeah, that's enough to make me start thinking bad things.
( Onward we go. )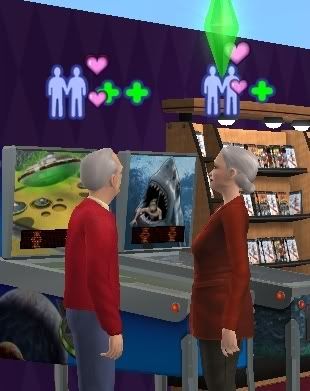 ( And this, my friends, is where the madness begins. )